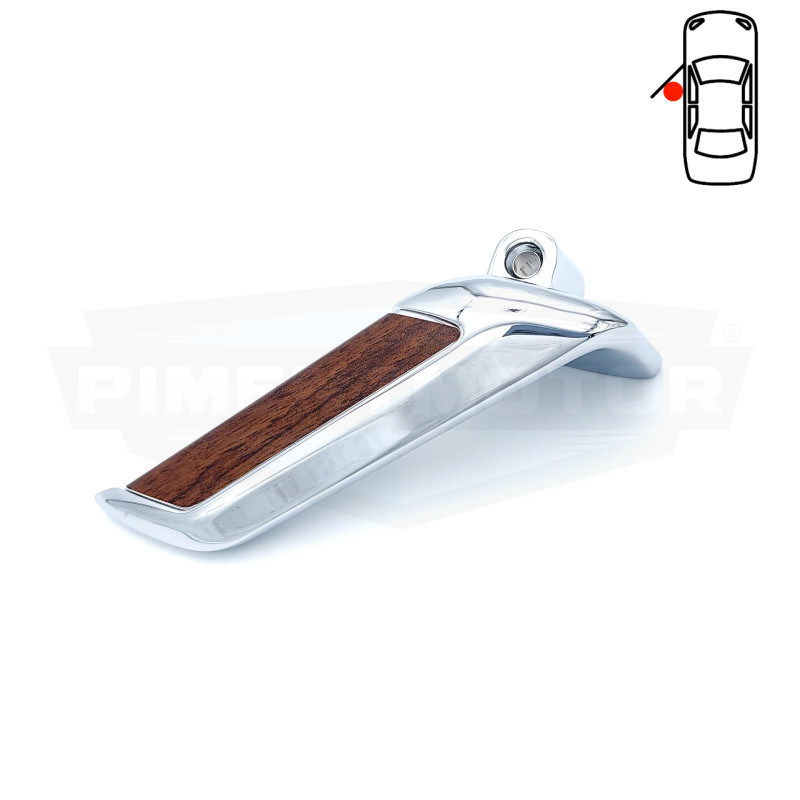  
Inside Door Handle Pony Driver Side for FORD MUSTANG 1965 1966
+ Brand : FORD
+ Model : MUSTANG 1965 1966
+ Version : Coupe , Cabriolet , Fastback
+ Assembly : Inside (Driver Side) 
+ Position : Driver
+ Finition : Simulated Wood Grain Insert , Pressure Die-Cast and Chrome Plated
+ Equivalent to these OEM references : C5ZZ-6522601-A , C5ZZ-6522601A , C5ZZ6522601A
Inside Door Handle Pony driver Side Ford Mustang 1965-1966
The interior provides a unique look of your Ford Mustang and can upgrade your comfort by replacing damaged factory handles due to extensive use. Find your perfect car door handle on our website and complete the restoration of your classic car with confidence ! Our customers are our number one priority.
Features :
+ Location :   Driver Side (Front Left)
+ Brand new, highest quality Brand new, highest quality reproduction
Equivalent to these OEM references :
+ FORD : C5ZZ-6522601-A , C5ZZ-6522601A , C5ZZ6522601A
Fitment :
+ FORD MUSTANG 1965 - 1966
Data sheet
Type

Reproduction
No customer reviews for the moment.