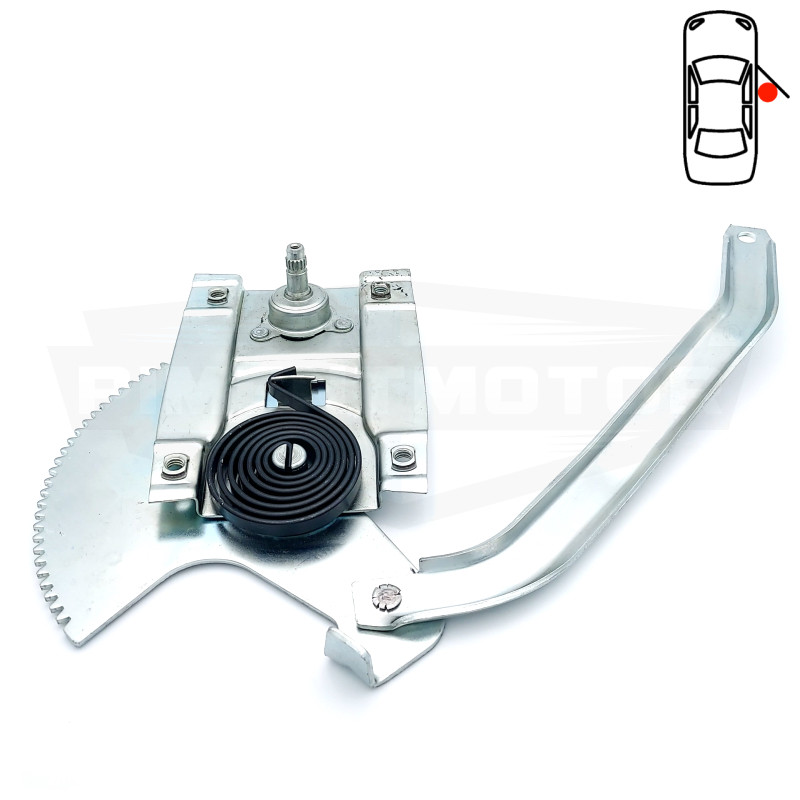  
Window Regulator Front Right for FORD MUSTANG 1965 1966
+ Brand : FORD
+ Model : MUSTANG 1965 1966  (Mustang after March 1965 )
+ Version : Coupe , Cabriolet , Fastback
+ Assembly : Front Right
+ Position : Passenger
+ Equivalent to this OEM reference : C5ZZ-6523202-A
Window Regulator Front Right Ford Mustang 1965-1966
If you are having trouble when rolling your window up or down, or it rises slowly, jams or doesn't close fully, then your window regulator is likely in need of replacement. We recommend you to change it for our window regulator passenger side for 65 to 66 Mustang. We strive to provide our customers the highest quality products.
Features :
+ Location :  Passager Side (Front Right)
+ Non-clip-on version (Mustang after March 1965)
+ Brand new, highest quality Brand new, highest quality reproduction
Equivalent to these OEM references :
+ FORD : C5ZZ-6523202-A , C5ZZ6523202-A , C5ZZ6523202A
Fitment :
+ FORD MUSTANG 1965 - 1966
Data sheet
Type

Reproduction
No customer reviews for the moment.
Customers who bought this product also bought: