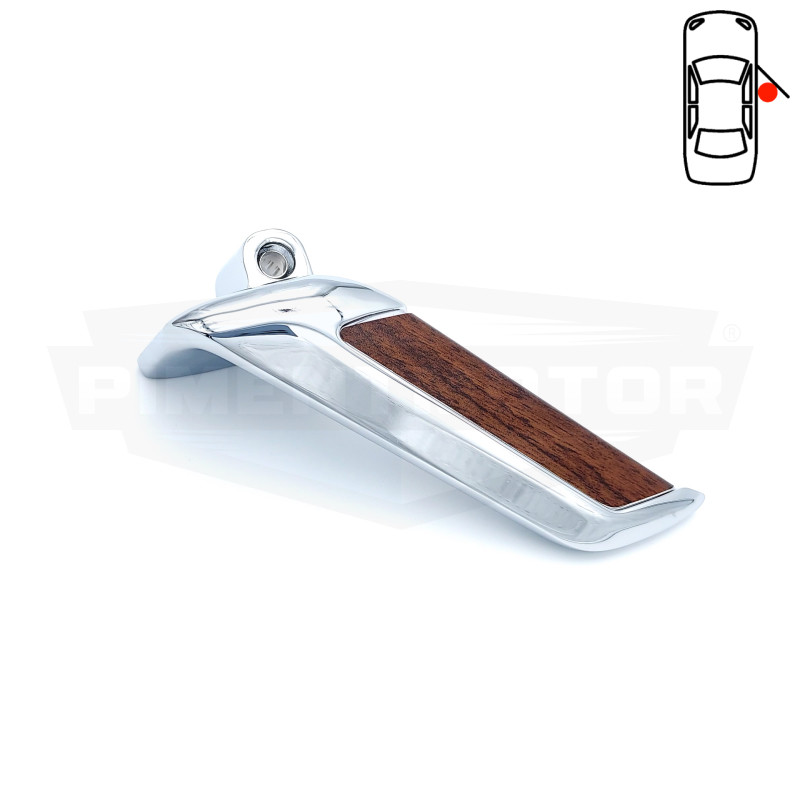  
Inside Door Handle Pony Passenger Side for FORD MUSTANG 1965 1966
+ Brand : FORD
+ Model : MUSTANG 1965 1966
+ Version : Coupe , Cabriolet , Fastback
+ Assembly : Inside (Passenger Side)
+ Position : Passenger
+ Finition : Simulated Wood Grain Insert , Pressure Die-Cast and Chrome Plated
+ Equivalent to these OEM references : C5ZZ-6522600-A , C5ZZ-6522600A , C5ZZ6522600A
Inside Door Handle Pony passenger Side Ford Mustang 1965-1966
Because of age, your car door handles can get scratched or torn. Find the perfect auto part to upgrade the appearance of your classic vehicle and give it a refreshing style. At PimentMotor, we only sell quality interiors for your vintage car. We believe in durable and high quality materials to ensure the longevity of its parts.
Features :
+ Location :  Passenger Side (Front Right)
+ Brand new, highest quality Brand new, highest quality reproduction
Equivalent to these OEM references :
+  FORD : C5ZZ-6522600-A , C5ZZ-6522600A , C5ZZ6522600A
Fitment :
+ FORD MUSTANG 1965 - 1966
Data sheet
Type

Reproduction
No customer reviews for the moment.