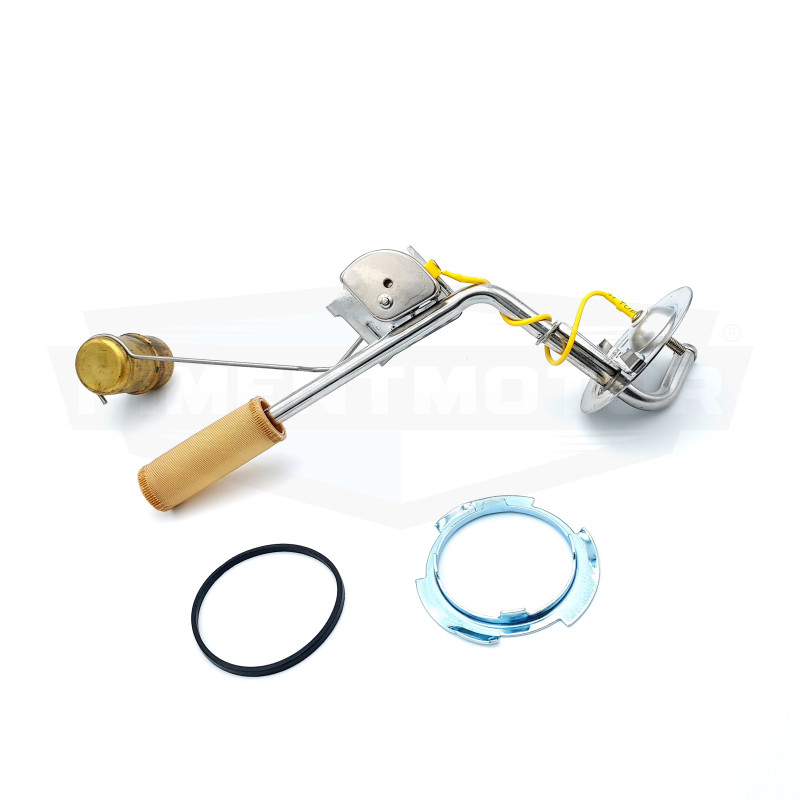  
Fuel Gas Tank Sending Unit Stainless Steel for Ford MUSTANG 1969
+ Brand : FORD
+ Model : MUSTANG 1969
+ Version : Coupe , Cabriolet , Fastback , Mach 1 , BOSS 302 
+ Equivalent to this OEM reference : C9WF-9275A , C9WF-9275-A , C9WF9275A
Features :
+ Made from stainless steel
+ 3/8" stainless steel tube
+ Includes strainer, seal and locking ring
+ Brand new, highest quality reproduction
Fuel gas Tank Sending Unit Stainless Steel for Ford Mustang 1969
Does your fuel gauge seem to read wrong information ? If so, you might need to replace it. A fuel gauge not working properly may cause issues, which can put the vehicle at risk of running out of fuel. Buy today your car part for your 1969 Pony to get it back on the road. At PimentMotor, we make your Mustang repairs as easy as possible with the highest quality of parts.
Fitment :
+ FORD MUSTANG 1969
+ MERCURY COUGAR 1969
Data sheet
Type

Reproduction
No customer reviews for the moment.